Our Story
Who we are
Ashbro International Limited is a construction firm whose primary goal is delivering quality, cost effective projects in a timely fashion in order to add value to the lives of the community as a whole.
Services provided include but not limited to construction, survey, design, steel works and plant hire.
Over the years the firm has grown with the size and complexity of works increasing as well as its relationships with mechanical and electrical engineering firms, noting that the firm needed to grow its relationships to better deliver projects.
Projects has been varied ranging from gravel, paved, asphalt roads to dam projects and multi-storey building, with the locations of the projects being as spread across the country with projects been done in Kajiado, Kiambu, Kilifi, Machakos, Mombasa, Nairobi, Narok, Nyandarua, Nyeri and Samburu counties.
The backbone of the firm is its extremely competent and hardworking workforce, who with their varied skills endeavour to carry out tasks quickly and efficiently whilst maintaining the highest possible quality. The firm has a well-equipped fleet ranging from earth moving (excavators & bull dozers), transport (low loaders & tippers), asphalt (asphalt pavers & rollers) and survey equipment (levels & total stations).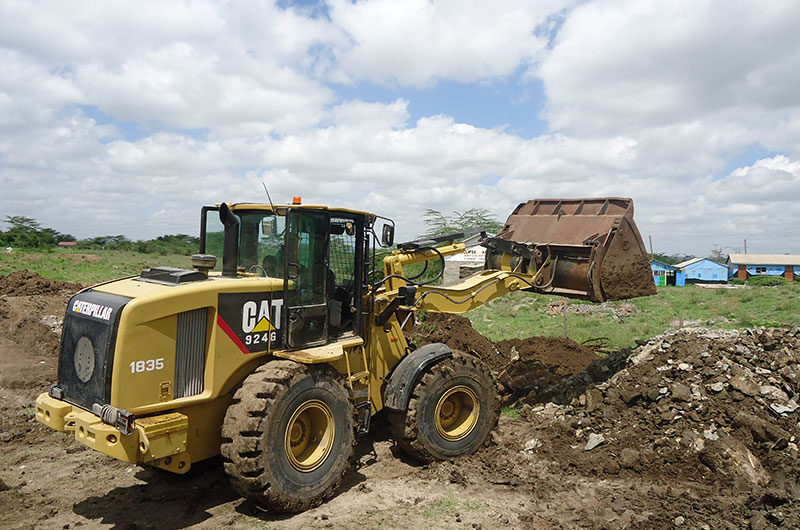 Ashbro